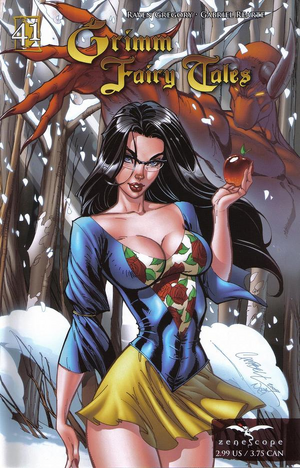 Dante's Inferno: Prelude
Publication Details
Original Title:
Dante's Inferno: Prelude
Release Date:
August 26, 2009
Released Price:
$2.99
Digital Release Date:
October 26, 2011
Current Digital Price:
$1.99
Pages:
23
Dante's Inferno: Prelude is issue #41 in the Grimm Fairy Tales.
Summary
Back in Grimm Fairy Tales #29, contract killer Mercy Dante committed the unthinkable and ultimate act of evil. Now witness her story firsthand as her past comes back to haunt her and Sela arrives to offer Mercy her one and only shot at redemption. The prequel story to Zenescope's upcoming Grimm Fairy Tales' Dante's Inferno mini-series is here!
Person, Place, or Thing
Gallery
Covers
Previews
Ads
Ad blocker interference detected!
Wikia is a free-to-use site that makes money from advertising. We have a modified experience for viewers using ad blockers

Wikia is not accessible if you've made further modifications. Remove the custom ad blocker rule(s) and the page will load as expected.