[[Category:{{{Series}}} Volume 9]] [[Category:{{{Series}}} Volume 9 Issues]]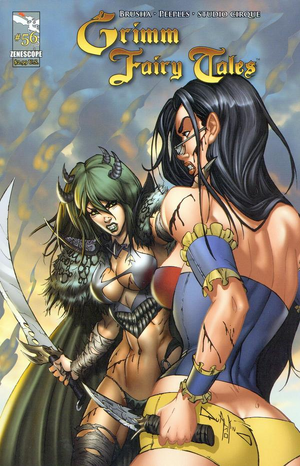 Death's Key
Publication Details
Release Date:
March 2, 2011
Digital Release Date:
January 11, 2012
Issue #:
56
Series Volume #:
9
Death's Key is issue #56 in the Grimm Fairy Tales.
Summary
Double crossed by the Goblin Queen, Sela finds herself outnumbered and over-matched against her goblin army. Just as Sela is about to meet her end helps comes from an unexpected ally. But even as she escapes one treacherous enemy another awaits. To free Prince Erik's soul from the underworld she still has to face Death himself. Don't miss the exciting conclusion to the 'Glass Coffin' story arc!
Person, Place, or Thing
Characters
Locations
Objects
Powers
Gallery
Covers
Preiews
Ads
Ad blocker interference detected!
Wikia is a free-to-use site that makes money from advertising. We have a modified experience for viewers using ad blockers

Wikia is not accessible if you've made further modifications. Remove the custom ad blocker rule(s) and the page will load as expected.