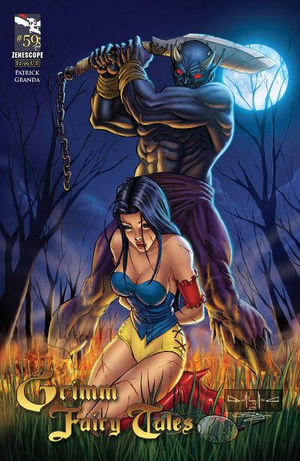 Grimm Fairy Tales 59
Publication Details
Release Date:
May 11, 2011
Released Price:
$2.99
Digital Release Date:
January 25, 2012
Grimm Fairy Tales 59 is issue #59 in the Grimm Fairy Tales.
Summary
With Orcus and his army outside of the city of Tallus and an angry mob out for her blood on the inside, Sela finds herself between a rock and a hard place with only one way out…unfortunately it means her being used as a human sacrifice. Her only ally is the High Priestess of the city but she has some major problems of her own to deal with…problems that give her a special connection to Sela. A connection that can save them both or lead to their ultimate doom.
Person, Place, or Thing
Characters
Locations
Objects
Powers
Gallery
Covers
Preiews
Ads
Ad blocker interference detected!
Wikia is a free-to-use site that makes money from advertising. We have a modified experience for viewers using ad blockers

Wikia is not accessible if you've made further modifications. Remove the custom ad blocker rule(s) and the page will load as expected.