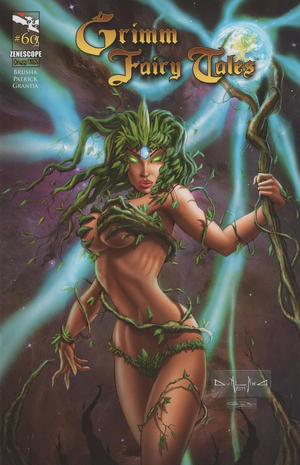 Grimm Fairy Tales 60
Publication Details
Release Date:
June 8, 2011
Released Price:
$2.99
Digital Release Date:
February 1, 2012
Grimm Fairy Tales 60 is issue #60 in the Grimm Fairy Tales.
Summary
As Orcus and his army attack Tallus, Sela and company want to take action. But Druanna has her own way of dealing with the enemy. Who she is, and just how powerful she is, has been kept a secret until now. But Orcus has a card hidden up his evil sleeve as well. It's a standoff that will echo through the ages, through legends, and through Grimm Fairy Tales.
Person, Place, or Thing
Characters
Locations
Objects
Powers
Gallery
Covers
Preiews
Ads
Ad blocker interference detected!
Wikia is a free-to-use site that makes money from advertising. We have a modified experience for viewers using ad blockers

Wikia is not accessible if you've made further modifications. Remove the custom ad blocker rule(s) and the page will load as expected.