Home
Talk

0
743pages on
this wiki
Welcome to the Grimm Fairy Tales Wiki
Welcome to the Grimm Fairy Tales Comic Wiki. This site is dedicated to Zenescope's Grimm Fairy Tales and its direct spin offs: Myths & Legends, The Piper, Inferno, The Library, Grimm Universe, Bad Girls, The Dream Eater Saga crossover, Sinbad crossover and any others that are direct spin offs of the Grimm Fairy Tales. If you want to help out, feel free, but read the rules first. As of today, October 30, 2014, this wiki contains 743 articles and 2,474 images.
Sela • Belinda • Baba Yaga • The Dark One • Blake • Bolder
Article of the Month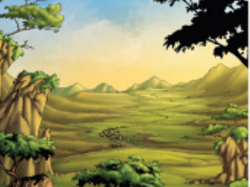 A Realm of Magic filled with fantastic creatures both good and evil. It is the oldest of all the realms. Many of Earth's fairy tales have sprung from Myst. Once a peaceful realm it is now in turmoil as the High Council and it's Realm Knights battle with the Dark Horde to keep it from falling under the Dark One's control.
Character of the Month

Red or Red Riding Hood is the Grimm Fairy Tales version of Little Red Riding Hood. She looks like Britney Waters as her story was told while Britney was reading it.

Her story mirrors Britney's in that she is being presured into going farther in her relationship with Samuel Wilcox then she likes. Believing Jacob was responcible for her grandmother's death and that he was going to kill her, too, she attacked and killed him with his own knife. Shortly after Samuel in the guise of a werewolf, attacked her and she killed him, too, before realizing who he was.
Issue of the Month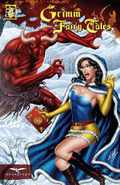 Grimm Fairy Tales turns 50 in Hard Choices! The smash hit independent comic reaches the incredible milestone this month. In this special double sized issue Sela and the forces of good prepare for battle with the Darkhorde while Belinda and Baba Yaga carry out their own sinister plans. The outcome of both events spins the Grimm Fairy Tales universe in a new and unexpected direction that will leave you on the edge of your seat. You can't afford to miss this landmark issue in one of the most popular independent comics to ever hit stands.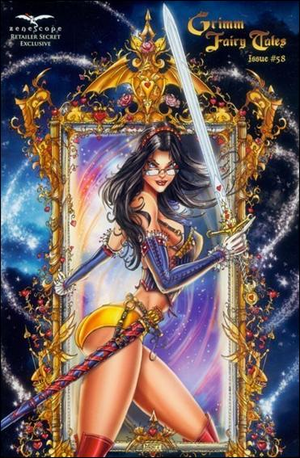 Recent Uploads
Quote of the Month
"I was wondering how long it would take before the Dark Horde would come for me, but I'll admit I'm surprised to see... well... whatever it is you are. Unless you think you can get through steel bars, can you tell me why you killed the nice man who brought me crappy food?"
— Sela
Video of the Month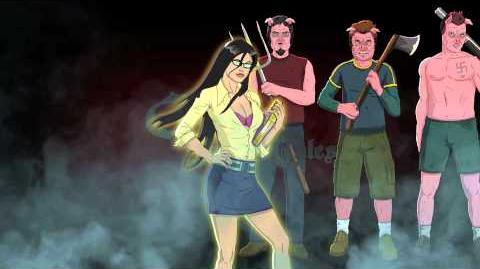 Poll of the Month
Which Unleashed series are you most interested in?

 

Last month 3 voted, 66% of you think Olivia, the Goblin Queen is your favorite Bad Girl.

This is the first poll on this site.