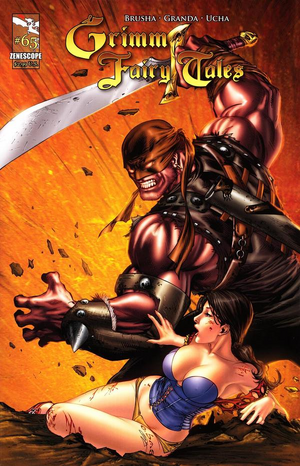 Jack the Giant Killer
Publication Details
Series Title:
Grimm Fairy Tales
Release Date:
November 9, 2011
Released Price:
$2.99
Digital Release Date:
March 2012
Issue #:
65
Series Volume #:
11
Jack the Giant Killer is issue #65 in the Grimm Fairy Tales.
Summary
Once upon a time in the fairy tale realm of Myst the earth shook with the footsteps of Giants. Their power was unmatched and for an age they went unchallenged. Then the Giant Killer came to Myst and before long the giants were just a memory. Grimm Fairy Tales presents a new twist on the classic fairy tale Jack the Giant Killer.
Person, Place, or Thing
Characters
Locations
Objects
Powers
Gallery
Covers
Previews
Ads
Ad blocker interference detected!
Wikia is a free-to-use site that makes money from advertising. We have a modified experience for viewers using ad blockers

Wikia is not accessible if you've made further modifications. Remove the custom ad blocker rule(s) and the page will load as expected.