[[Category:{{{Series}}} Volume 8]] [[Category:{{{Series}}} Volume 8 Issues]]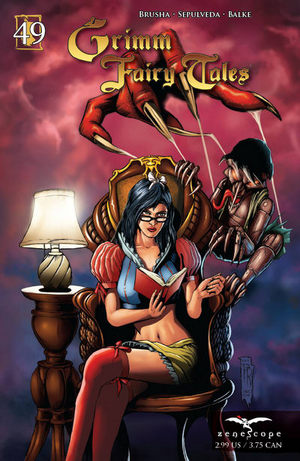 Myst (Comic Book)
Publication Details
Release Date:
July 21, 2010
Digital Release Date:
November 30, 2011
Issue #:
49
Series Volume #:
8
Myst (Comic Book) is issue #49 in the Grimm Fairy Tales.
Summary
For centuries Sela has helped put her human charges on the right path. Using her book as a gateway to the fairy tale realm to harness its powers and magical creatures to teach her lessons. Now she finds herself pulled into that same fairy tale world where war is imminent and not everyone is going to live happily ever after. Don't miss this prelude to the incredible 50th milestone issue of Grimm Fairy Tales.
Person, Place, or Thing
Gallery
Covers
Preiews
Ads
Ad blocker interference detected!
Wikia is a free-to-use site that makes money from advertising. We have a modified experience for viewers using ad blockers

Wikia is not accessible if you've made further modifications. Remove the custom ad blocker rule(s) and the page will load as expected.