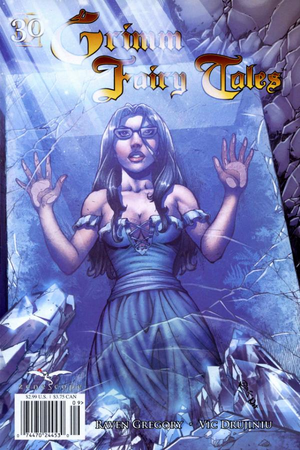 Rip Van Winkle (Comic Book)
Publication Details
Series Title:
Grimm Fairy Tales
Release Date:
September 10, 2008
Digital Release Date:
July 27, 2011
Issue #:
30
Series Volume #:
5
Rip Van Winkle (Comic Book) is issue #30 in the Grimm Fairy Tales.
Summary
What ever happened to Sela? Sacrificing herself so that an innocent life might be spared, she was sent to an icy grave by Belinda. But is she gone for good? The classic story of 'Rip Van Winkle' sheds some light on Sela's fate and offers intriguing clues on what's to come in the Grimm universe. You simply can't afford to miss this revealing issue of one of the hottest independent titles in comics!
Person, Place, or Thing
Characters
Locations
Objects
Powers
Gallery
Covers
Preiews
Ads
Ad blocker interference detected!
Wikia is a free-to-use site that makes money from advertising. We have a modified experience for viewers using ad blockers

Wikia is not accessible if you've made further modifications. Remove the custom ad blocker rule(s) and the page will load as expected.