[[Category:{{{Series}}} Volume 4]] [[Category:{{{Series}}} Volume 4 Issues]]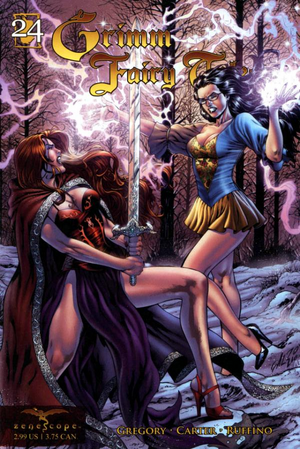 Snow White & Rose Red: Part 2
Publication Details
Release Date:
March 12, 2008
Digital Release Date:
May 11, 2011
Issue #:
24
Series Volume #:
4
Snow White & Rose Red: Part 2 is issue #24 in the Grimm Fairy Tales.
Summary
Once they were as close as sisters, but over the years Sela and Belinda have become the deadliest of enemies. As Sela searches for a final confrontation with the heartless Belinda she recalls a forgotten fairy tale that will help show her what choice she must make.
Person, Place, or Thing
Gallery
Covers
Previews
Ads
Ad blocker interference detected!
Wikia is a free-to-use site that makes money from advertising. We have a modified experience for viewers using ad blockers

Wikia is not accessible if you've made further modifications. Remove the custom ad blocker rule(s) and the page will load as expected.