[[Category:{{{Series}}} Volume 9]] [[Category:{{{Series}}} Volume 9 Issues]]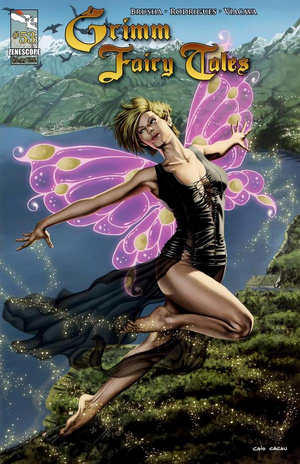 The Fairy and the Dwarf
Publication Details
Release Date:
December 15, 2010
Released Price:
$2.99 (A, B)
$14.99 (C)

[[Category:$2.99 (A, B)
$14.99 (C) Comics]]

Digital Release Date:
December 28, 2011
Digital Release Price:
$1.99
Issue #:
53
Series Volume #:
9
The Fairy and the Dwarf is issue #53 in the Grimm Fairy Tales.
Summary
Trapped in the fairy tale realm Myst, Sela continues her quest to free her true love's soul from Death himself. Along her journey she meets a new ally. One who reveals the origins of Death's powers and the reason behind his allegiance with the Dark Horde...
Person, Place, or Thing
Characters
Locations
Objects
Powers
Gallery
Covers
Previews
Ads
Reviews
Ad blocker interference detected!
Wikia is a free-to-use site that makes money from advertising. We have a modified experience for viewers using ad blockers

Wikia is not accessible if you've made further modifications. Remove the custom ad blocker rule(s) and the page will load as expected.