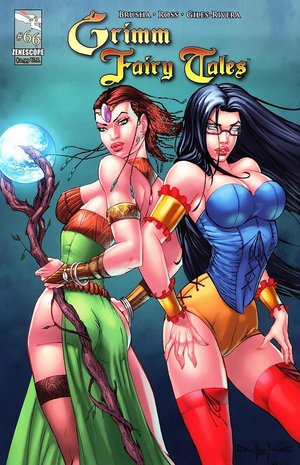 The Gates of Limbo
Publication Details
Release Date:
December 7, 2011
Released Price:
$2.99
Digital Release Date:
March 21, 2012
The Gates of Limbo is issue #66 in the Grimm Fairy Tales.
Summary
A GREAT JUMPING ON POINT FOR NEW READERS!
After the events of the Dream Eater crossover Sela is finally able to resume her quest to free Erik's soul…a quest that will take her straight into the heart of Limbo. But the gates of Limbo do not easily open for outsiders and those that enter the realm seldom come back.
Person, Place, or Thing
Characters
Locations
Objects
Powers
Gallery
Covers
Preiews
Ads