[[Category:{{{Series}}} Volume 9]] [[Category:{{{Series}}} Volume 9 Issues]]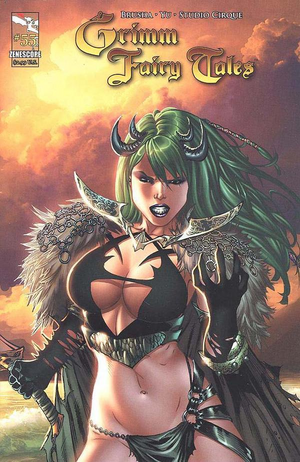 The Goblin Queen
Publication Details
Release Date:
February 16, 2011
Released Price:
$2.99
Digital Release Date:
January 4, 2012
Current Digital Price:
$1.99
Issue #:
55
Series Volume #:
9
The Goblin Queen is issue #55 in the Grimm Fairy Tales.
Summary
Grimm Fairy Tales presents The Goblin Queen. Deep in the heart of the fairy tale realm Sela comes face to face with her most deadly adversary yet...the wicked Goblin Queen. In order to complete her quest and rescue Prince Erik's soul she must strike a bargain with this dangerous enemy...an enemy that can't be trusted and Sela quickly realizes that when you deal with snakes you often feel their poison bite.
Person, Place, or Thing
Characters
Locations
Objects
Powers
Gallery
Covers
Previews
Ads
Ad blocker interference detected!
Wikia is a free-to-use site that makes money from advertising. We have a modified experience for viewers using ad blockers

Wikia is not accessible if you've made further modifications. Remove the custom ad blocker rule(s) and the page will load as expected.