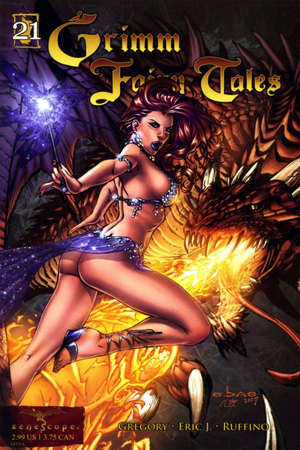 The Sorcerer's Apprentice
Publication Details
Original Title:
The Sorcerer's Apprentice
Release Date:
February 20, 2008
Released Price:
$2.99
Digital Release Date:
May 4, 2011
The Sorcerer's Apprentice is issue #21 in the Grimm Fairy Tales.
Summary
When a college professor makes inappropriate advances toward his female student, Belinda decides to step in to help the girl out. But as always, Belinda's motives are much more than what meets the eye… When a young apprentice to a powerful Sorcerer ignores her teacher's warning and is punished harshly for it, she finds that revenge has terrible consequences.
Person, Place, or Thing
Gallery
Covers
Previews
Ads
Ad blocker interference detected!
Wikia is a free-to-use site that makes money from advertising. We have a modified experience for viewers using ad blockers

Wikia is not accessible if you've made further modifications. Remove the custom ad blocker rule(s) and the page will load as expected.