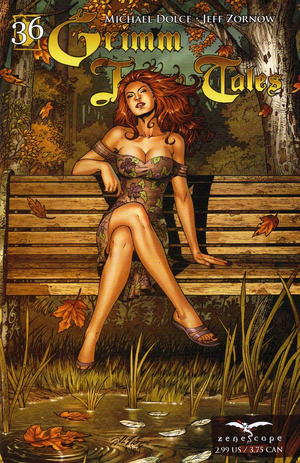 The Ugly Duckling: Part 2
The Ugly Duckling: Part 2 is issue #36 in the Grimm Fairy Tales.
Summary
He couldn't have her as his own, so he killed her. In fact he killed many of 'her.' Over and over and over, the swan killer has struck and he cannot be stopped. Events were set in motion years ago by Belinda, and now the psycho she helped create is loose and on the prowl. While stalking a new beautiful woman from afar, we learn of his past which will lead up to his next victim's murder. She must die and he knows that he cannot stop himself - but maybe something else can! Do not miss this incredible sequel to 'The Ugly Duckling' which provides the ultimate twist ending you never saw coming!
Person, Place, or Thing
Characters
Locations
Objects
Powers
Gallery
Covers
Preiews
Ads